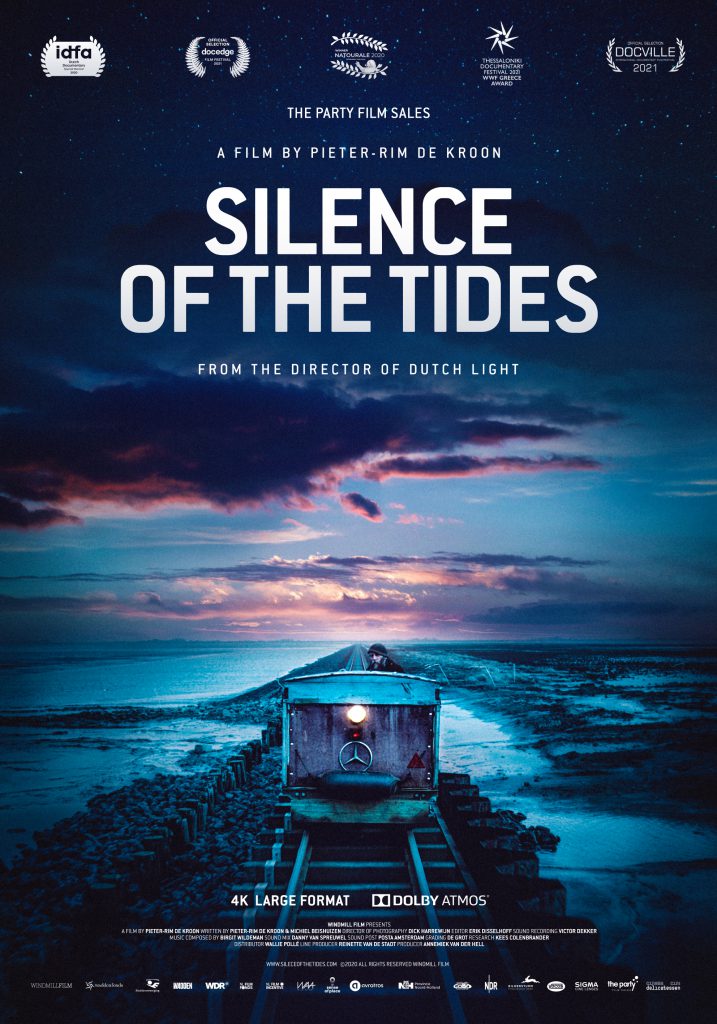 Silence of the Tides – Screenings
AKMAAR • Vue
AMERSFOORT • De Lieve Vrouw
AMERSFOORT • Vue
AMSTELVEEN • Cinema Amstelveen
AMSTERDAM • De Balie
AMSTERDAM • Eye Filmmuseum
AMSTERDAM • Filmhallen
AMSTERDAM • Het Ketelhuis
AMSTERDAM • Rialto de Pijp
AMSTERDAM • Rialto VU
AMSTERDAM • Bijlmerbios
APELDOORN • De Gigant
APELDOORN • Vue
ARNHEM • Focus
BREDA • Chassé Cinema
BUSSUM • Filmhuis Bussum
DEN BOSCH • Verkadefabriek
DEN BOSCH • Vue
DEN HAAG • Filmhuis Den Haag
DEN HAAG • Omniversum
DEN HAAG • Dakota
DEVENTER • MIMIK
DIEMEN • De Omval
DORDRECHT • The Movies
DOETINGEM • Vue
ENSCHEDE • Concordia
EINDHOVEN • Vue
GRONINGEN • Forum Groningen
GRONINGEN • Pathé
HAARLEM • De Schuur
HAARLEM • Filmkoepel
HEERLEN • De Spiegel
HILVERSUM • Filmtheater Hilversum
HILVERSUM • Vue
HOOGEVEEN • Vue
HOOGEZAND • Vue
HOORN • Vue
IJMUIDEN • Stadsschouwburg Velsen
KERKRADE • Vue
LEEUWARDEN • Slieker
LEEUWARDEN • Pathé
MAASTRICHT • Lumière
MIDDELBURG • Cinema Middelburg
NIJMEGEN • LUX
NIJMEGEN • Vue Walstraat
PURMEREND • Filmhuis
ROERMOND • Eci Cultuurfabriek
ROTTERDAM • LantarenVenster
STADSKANAAL • Smoky
TERNEUZEN • Cinecity
TILBURG • Cinecitta
UTRECHT • Louis Harlooper Complex
UTRECHT • 't Hoogt
VENLO • De Nieuwe Scene
VEENDAM • Van Beresteyn
VLAARDINGEN • Vue
VLISSINGEN • Cinecity (i.s.m. Film by the Sea)
VOORSCHOTEN • Filmtheater Voorschoten
WINSCHOTEN • Cultuurhuis De Klinker
ZAANDAM • De Fabriek
ZIERIKZEE • Fizi
ZUTPHEN • Luxor
ZWOLLE • Fraterhuis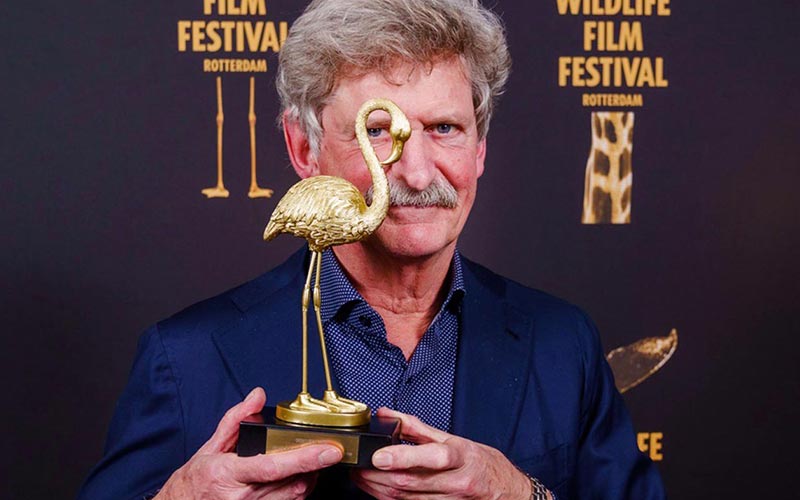 Silence of the Tides – Best of Festival
World Wild Life Film Festival 2021
Jury report:
This documentary asks for a whole new genre. An exceptional arthouse nature documentary filled with amazing aesthetics and atmosphere. Something I have never seen and experienced before. The fact that it just totally completely breaks with the traditional / stereotype nature documentary makes this movie stand out above all other movies. Enter a new era of nature documentaries. This is cinematography at its best: Bert Haanstra meets Alex van Warmerdam meets Koyaanisqatsi. And yet very original in itself.


Silence of the Tides
Winner of the WWF Greece Award at Thessaloniki Filmfestival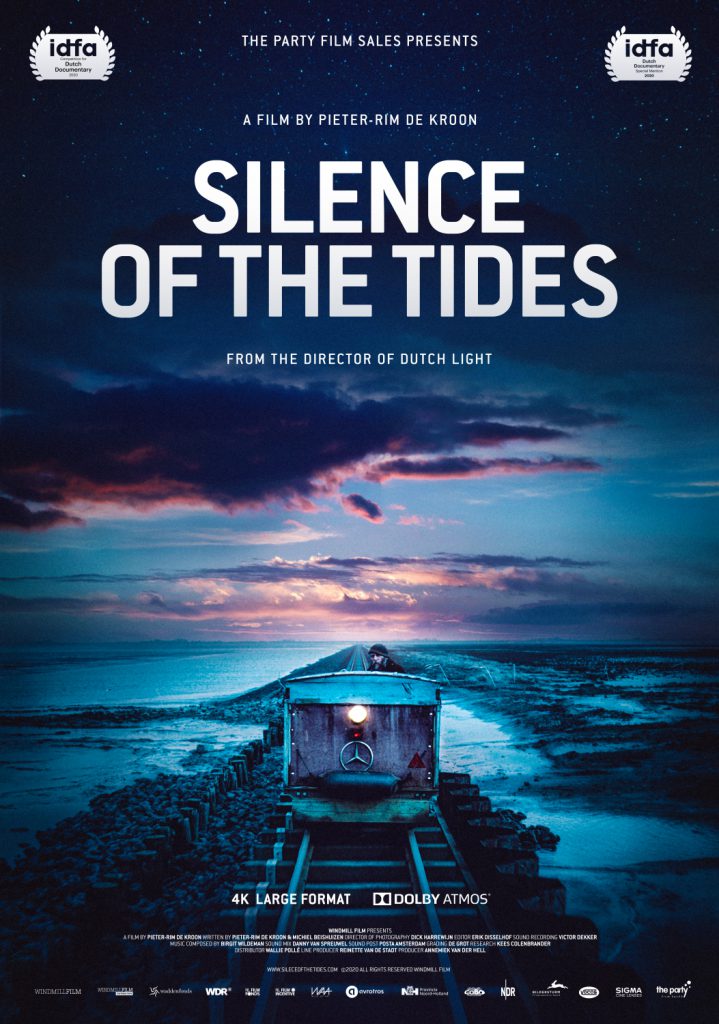 Special Jury Mention IDFA 2020 received for Silence of the Tides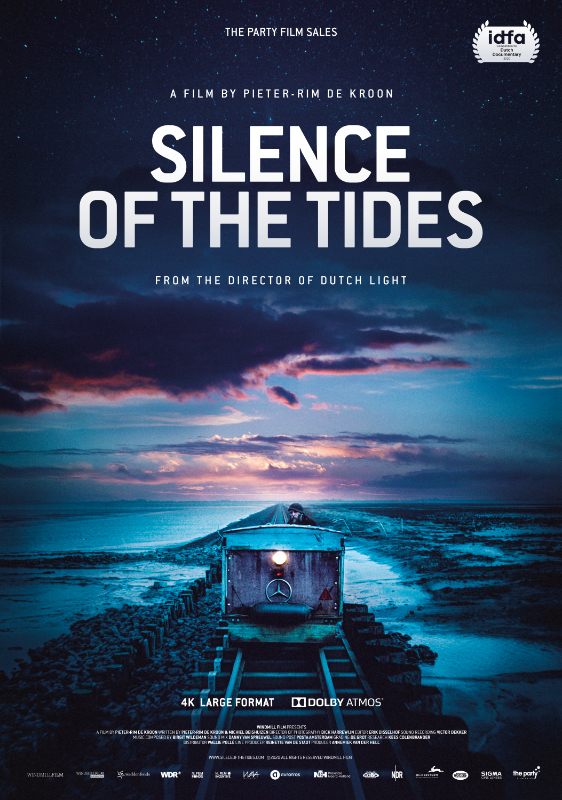 Silence of the Tides is selected for competition at the IDFA 2020 International Documentary Festival in Amsterdam.
The film will be screened for the first time in a Dolby Atmos theatre on november 22nd in Amsterdam
The film is also selected for the IDFA Extended program and will be screened in a series of theatres in the Netherlands during the IDFA festival.
Winner Best Nature Feature 2020, Wiesbaden, Germany.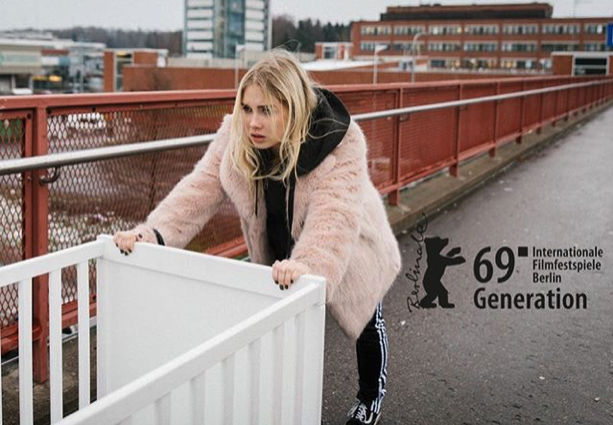 Stupid Young Heart: winner of the Filem'On Teen Screen Award 2019!
Winner of the teen screen award is a really well made touching movie with profound and very relatable characters. The storyline gave us a good insight into the world of teenagers and their problems. Although it was an emotional and hard movie, it had some funny aspects in it as well Stupid young heart, a film by Selma Vilhunen, is an important film about a brave teenage mom. 'A Land Imagined' selected for the TIFF festival
'A Land Imagined' by director Yeo Siew Hua is screening on the TIFF festival. the screening of the 25th is sold out but there are still tickets left for the screening on the 27 and 30th of January. We are proud to distribute this beautiful film.
A migrant worker from China goes missing at a Singapore land reclamation site after suffering from insomnia. The trail leads the police to discover more than just history buried under all that sand.
In a city that never sleeps, its inhabitants dream awake. The film follows a sleepless policeman and his partner, who are tasked to uncover the case of a missing Chinese migrant worker.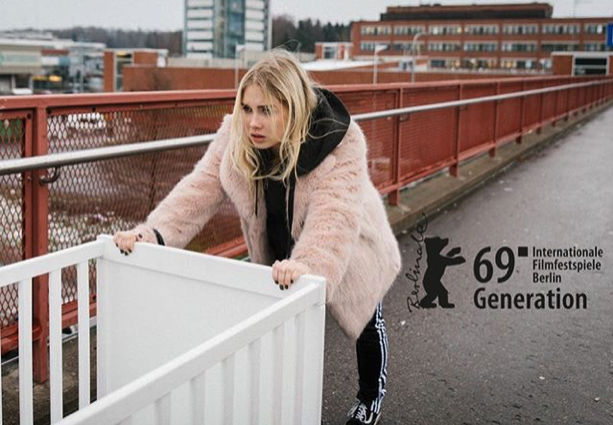 Stupid Young Heart selected for the Berlinale 2019 
Stupid Young Heart from director Selma Vilhunen is selected for the Berlinale festival of 2019. The movie is a co production of Tuffi Films (Finland), Hob Ab (Sweden) and Windmill Film.
Stupid Young Heart is an edgy and warm drama about suburban teenagers, who unexpectedly have to deal with grown up problems of pregnancy, while extreme right wing ideas enter their multicultural neighbourhood.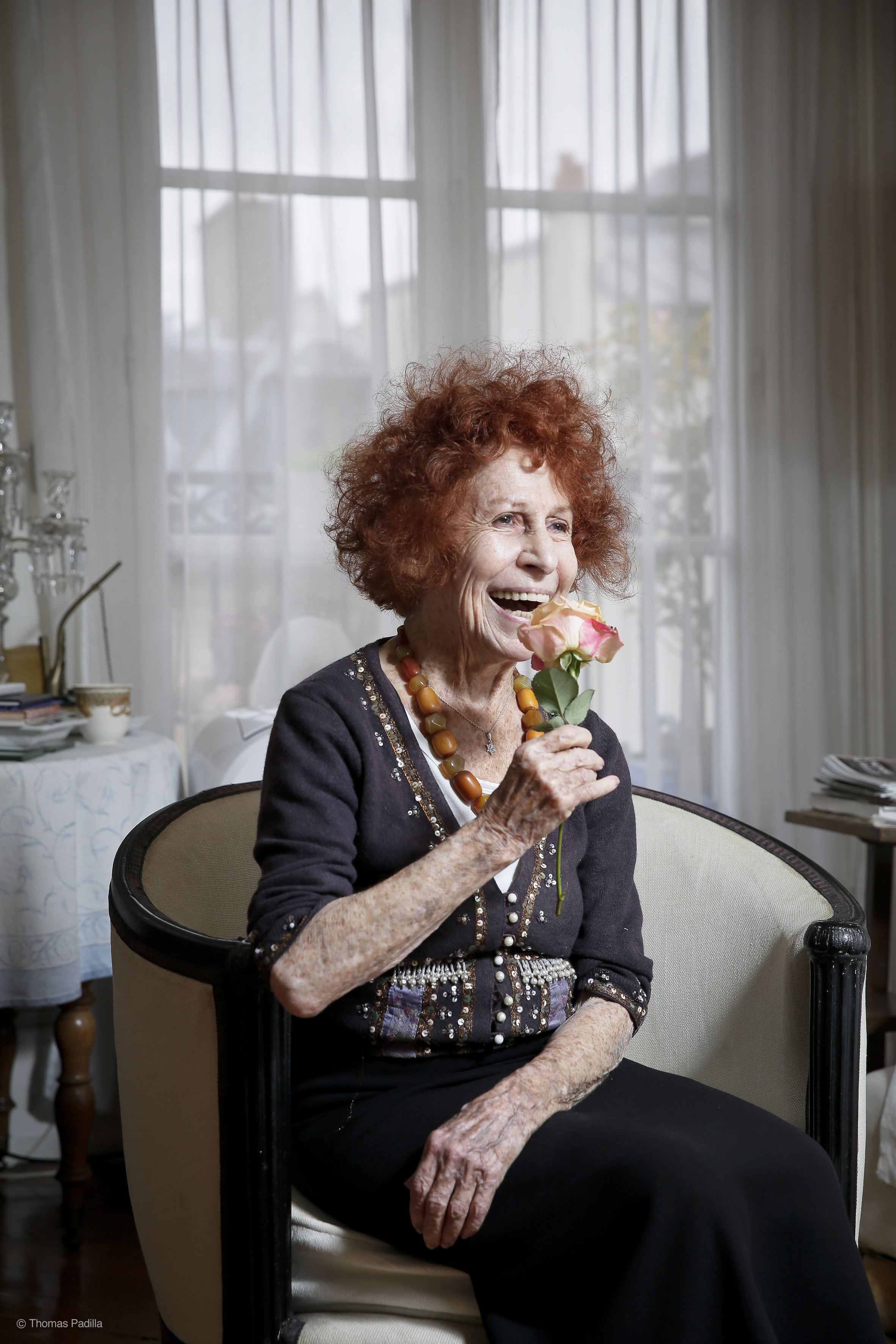 Marceline. A woman. A century at IDFA
Marceline. A woman. A century by Cordelia Dvorak will be shown at the IDFA festival. It premieres at November 16 in the EYE (19:30 hours).
Marceline is an encounter with the remarkable French film director, author, producer and actress Marceline Loridan-ivens: the radical chronicler, filmmaker, Holocaust surviver, and long-standing companion of the legendary film pioneer Joris Ivens.
Marceline is also a film about a unique love and partnership in film making, about surviving the Holocaust by fillm-making and about an unimpeachable witness of the 20th century.
Marceline will also be shown on 17, 19, and the 22th of November.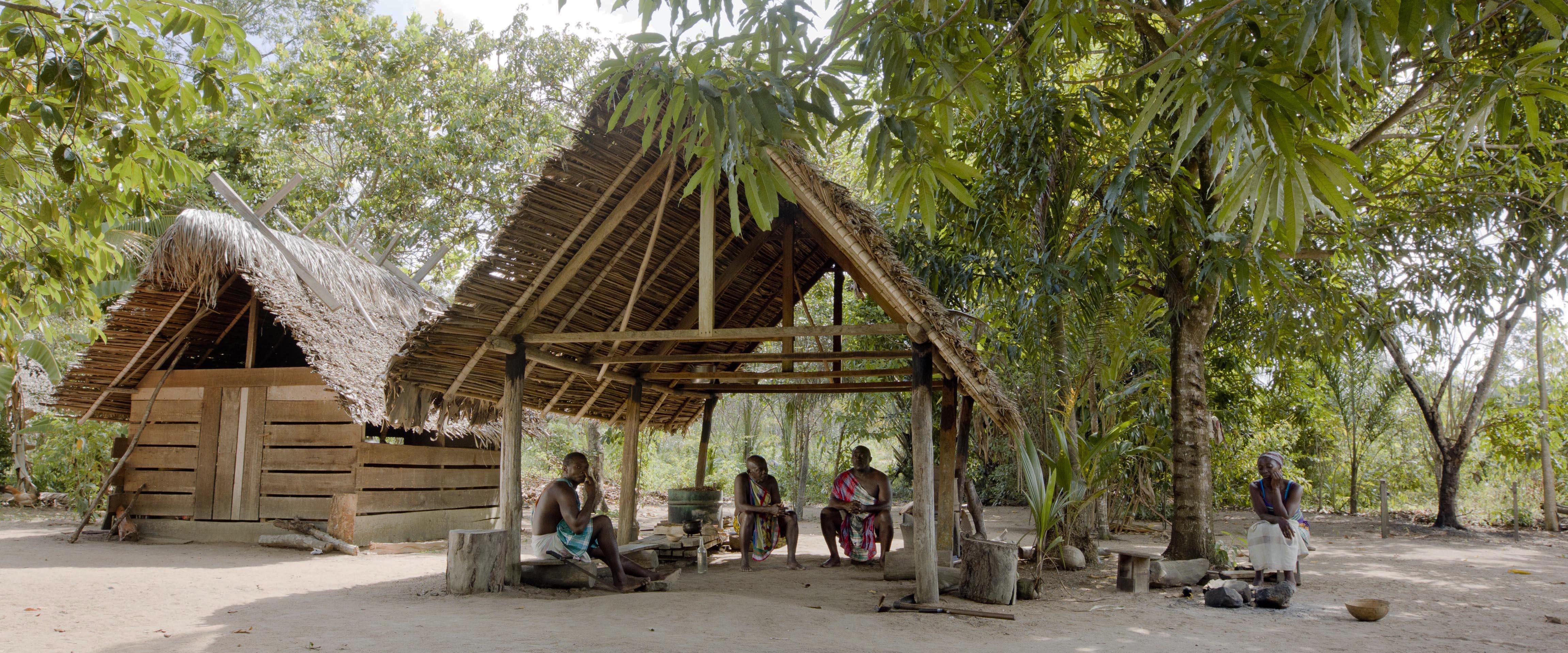 Premiere Stones have laws at IDFA
Stones have laws by Lonnie van Brummelen and Siebren de Haan will be shown at the IDFA festival. It premieres at November 18 in the EYE (19:00 hours).
Combining African knowledge with indigenous skills, Suriname's Maroons developed a way of life in which non-human persons such as stones an rivers co-govern. Village elders but also young men and women explicate how they live with the forest. They demonstrate the procedures to consult ancestors, gods and forest spirits. But the film also tells another tale, one of ongoing exploitation and struggle. In the time slavery, the Maroons battled fiercely against the Dutch colonial rule. In current days, their offspring is confronted with multinational firms who capitalize on the natural resources on their ancestral grounds.
Stones have laws will also be shown on 20, 22, 23 and the 24th of November.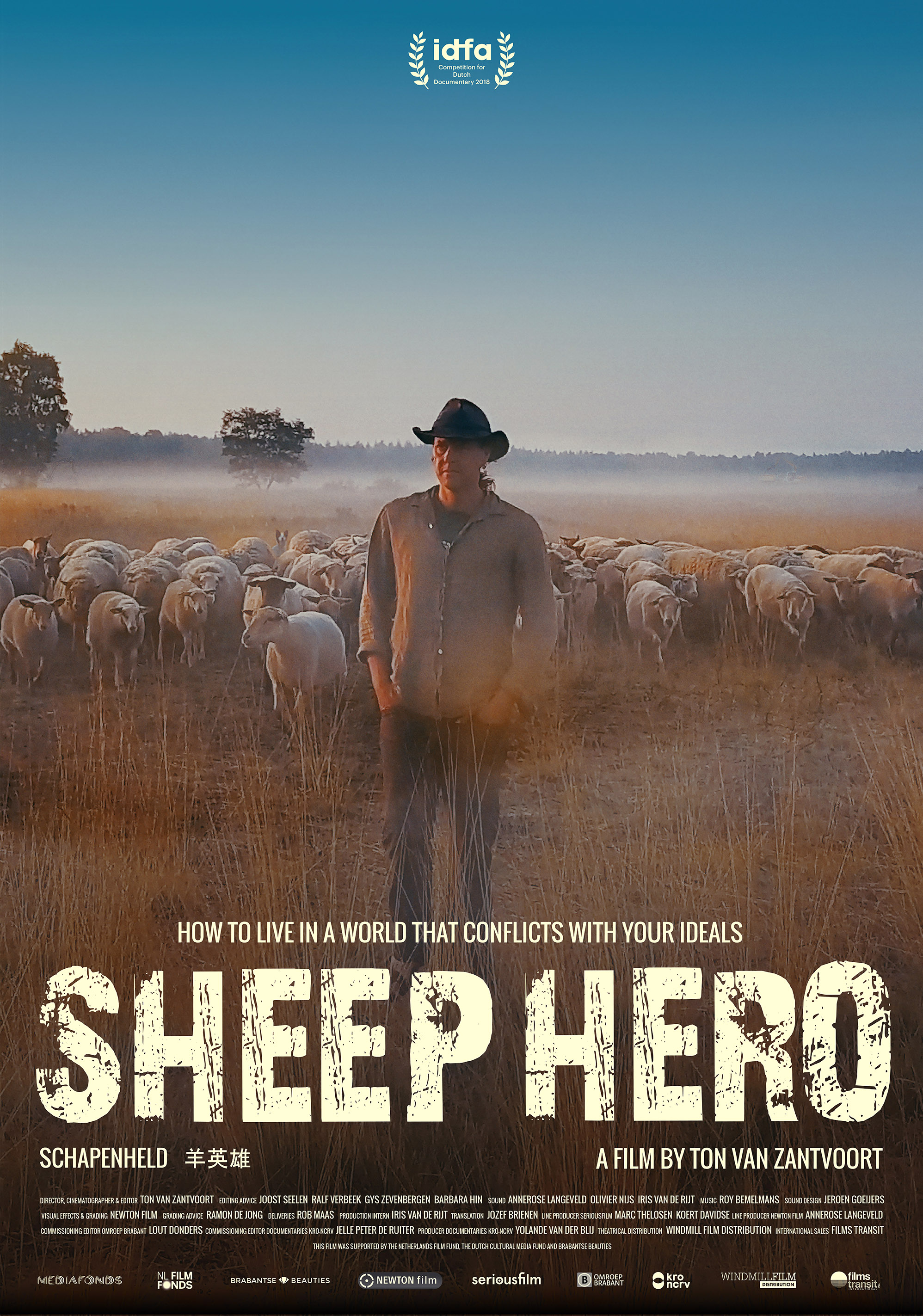 Premiere Sheephero at IDFA
Sheephero by Ton van Zandvoort will be shown at the IDFA festival. It premieres at November 17th.
Sheephero tells the story of shepherd Stijn, an outspoken idealist who may have been born in the wrong place and era. He feels at home on the quiet heathlands tending his sheep, far away from today's hectic Western society. Stijn and his family fight to maintain their quiet and simple life, but this is proving to be increasingly difficult in a densely populated, modern world where the power of money and mass production outweighs good intentions and slow traditions. The family is heading towards a turning point: they can either continue their downward spiral or throw in the towel.
The documentary starts from the romantic idea of living a mindful life as a sheep herder, but then clearly reveals the frustration of a non-conformist who is only trying to live his own life. The beautiful images and storyline of the documentary clearly depict the constant physical and mental struggle of the protagonist as he tries to strike a balance between his ancient profession and being a modern-day entrepreneur. Stijn has to make choice, does he keep fighting the system or is there another option?
Sheephero will also be shown on the 19, 20, 23, 24 and 25th of November.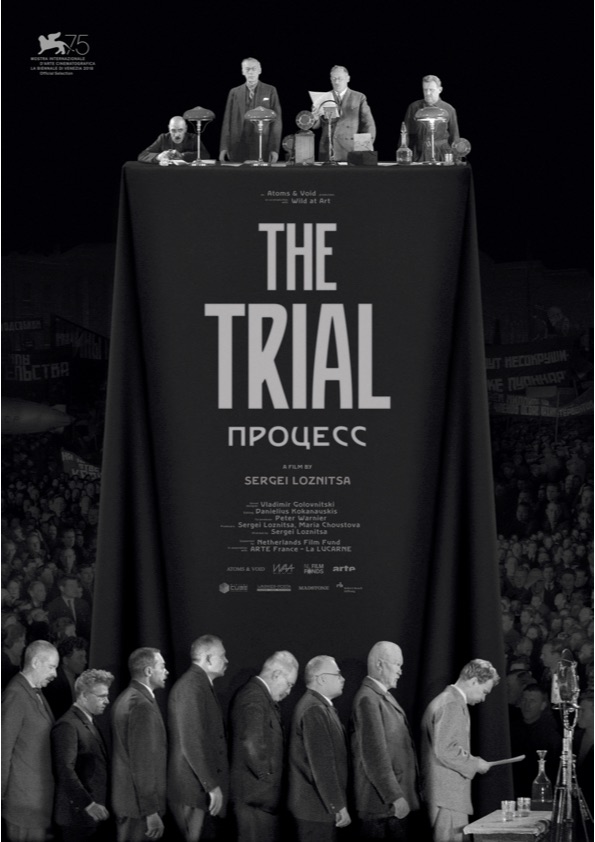 Premiere The Trail at IDFA
The Trail by Sergei Loznitsa will be show at the IDFA festival. It premieres at november 19th in Tuchinski 2 (19:30 hours)
Unique archive footage reconstructs one of the first show trials, masterminded by Stalin, which unfolds as a theatrical performance with actors – prosecutors, witnesses, defendants, judges – lying to themselves, to the audience and to the world. The drama is real, but the story is fake. The film gives an unprecedented insight into the origins of a deadly regime, which made the slogan "Lie is Truth" its everyday reality.
The Trail will also be shown at November 21th (14:00 hours) at Munt 9 and November 24th at the EYE (18:45 hours).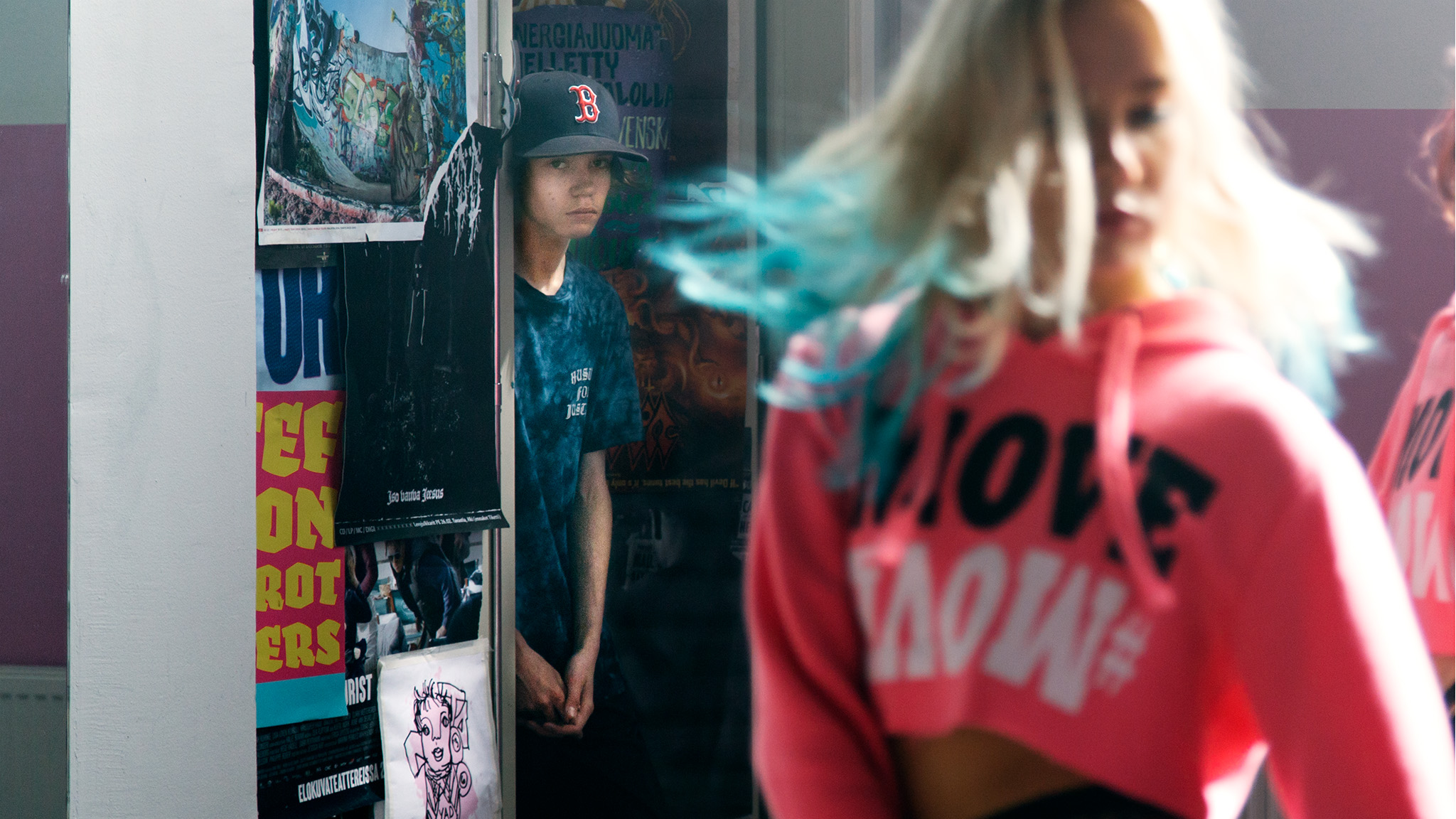 Stupid Young Heart at TIFF!

Stupid Young Heart, directed by Selma Vilhunen, will be screened at the Toronto International Film Festival this year. The feature film is a co-production between Tuffi Films (Finland), Hob Ab (Sweden) and Windmill Film.
Stupid Young Heart is about young and carefree Lenni and his girlfriend, who find themselves expecting a child. Lenni ends up looking for a role model in all the wrong places as he becomes involved with local right-wing activists.
UPDATE: Stupid Young Heart was released in Finland on October 10 and has over 50 000 visitors since.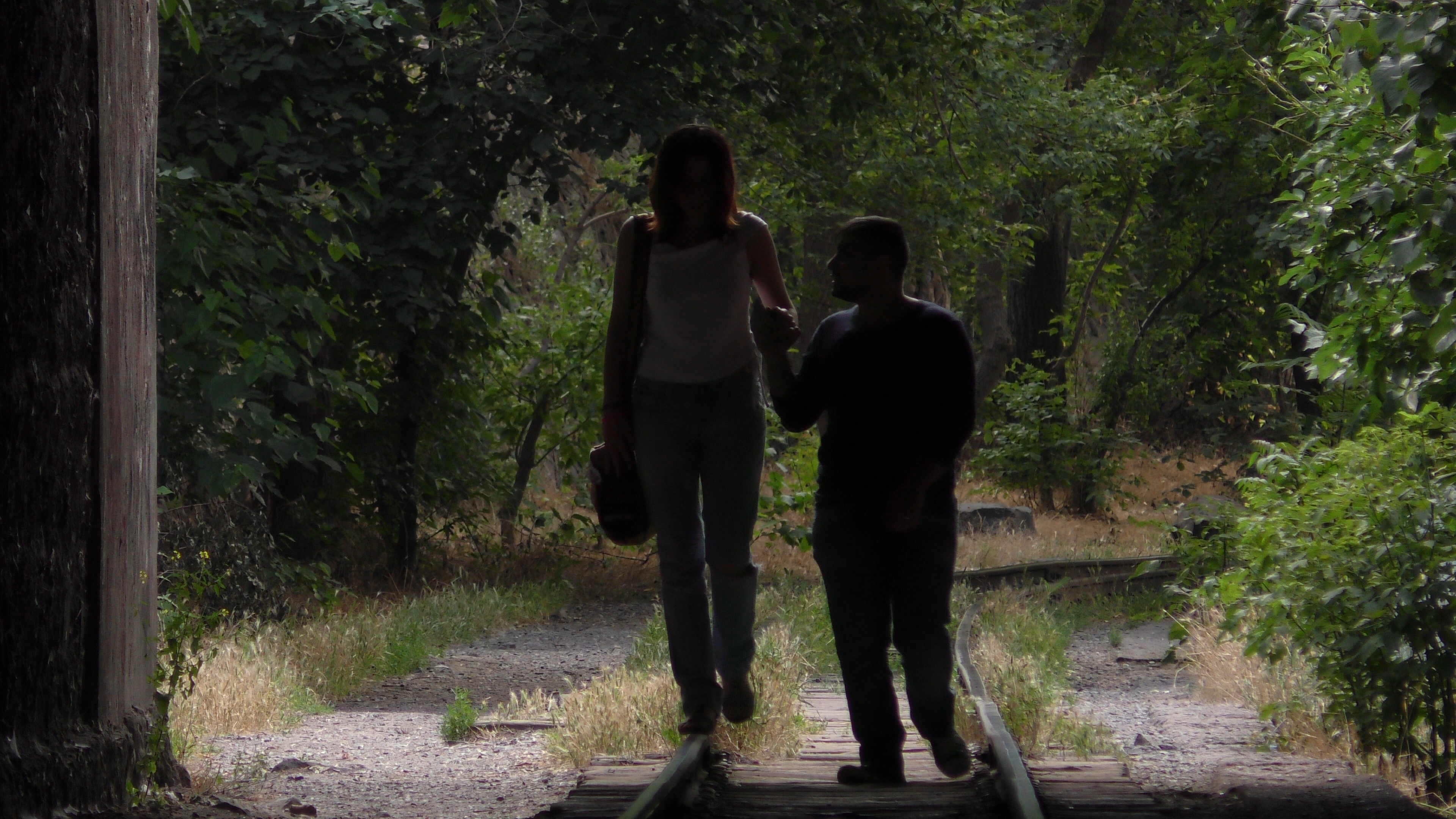 60.000 Euros available for documentary (Mel)ine from Dutch Film Fund

Mel(ine) receives 60.000 Euros from the Dutch Film Fund. Mel(ine) is an intimate documentary about one of Armenia's most talented weightlifters, a once- beloved champion who has won medals and broken world records, but whose fame transformed into infamy when his transgender identity became public knowledge.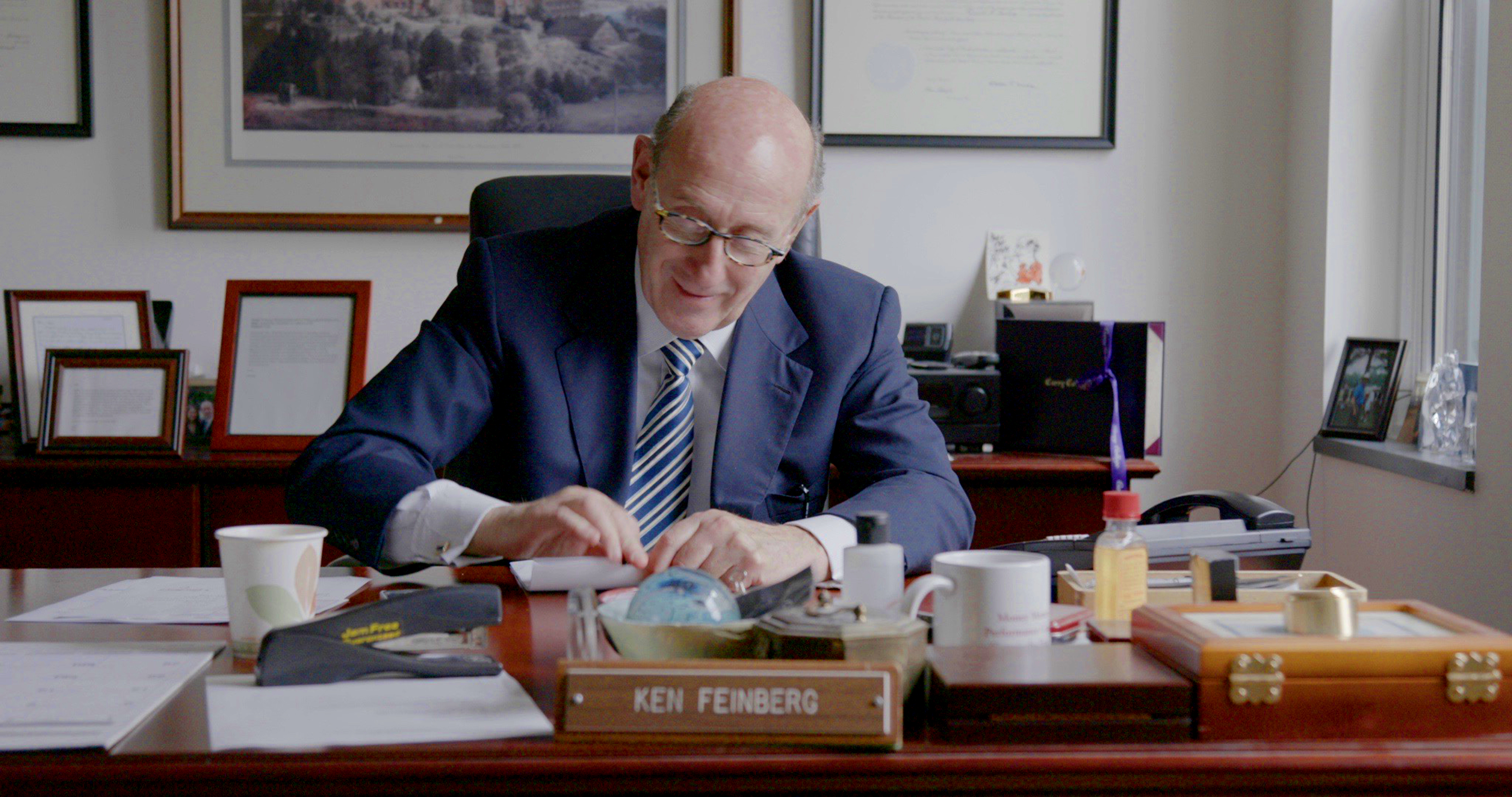 Playing God – U.S. Premiere @ DOC NYC
The documentary Playing God, about America's most famous compensation specialist Ken Feinberg, will have its U.S. premiere on November 12th DOC NYC! (In coproduction with Bildersturm Filmproduktion.)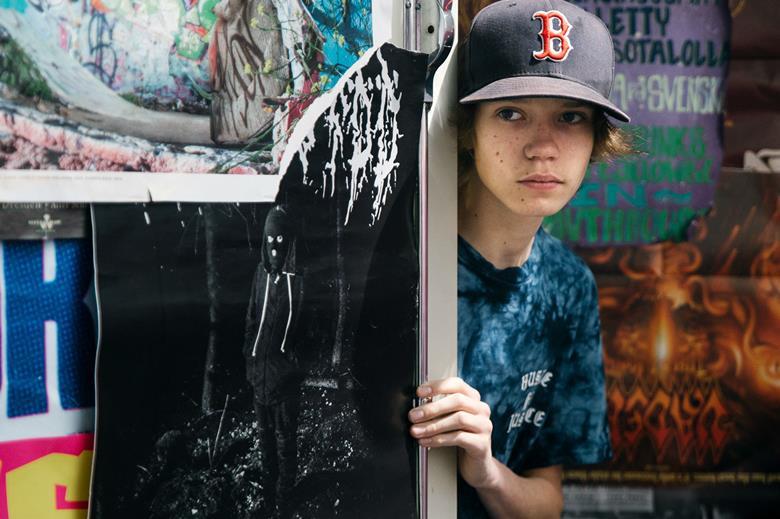 Tuffi Films fiction feature Stupid Young Heart cast revealed
Filming has started for Tuffi Films' feature Stupid Young Heart, directed by Selma Vilhunen, written by Kirsikka Saari. The main cast are newcomers Jere Ristseppä and Rosa Honkonen, while established acting talent includes Ville Haapasalo, Pihla Viitala and Katja Küttner. The shooting started in the first week of September 2017 and the domestic cinema release will be in October 2018.
Stupid Young Heart is an edgy and warm drama about suburban teenagers, who unexpectedly have to deal with grown up problems of pregnancy, while extreme right wing ideas enter their multicultural neighbourhood.
The film is a Finnish-Swedish-Dutch co-production. The international crew includes the DOP Lisabi Fridell, the Set Designer Eva Torsvall and the Editor Michal Leszczylowski, who is known for his work with Lukas Moodysson.
Director Selma Vilhunen says:
"Kirsikka Saari's script has many layers. It is at the same time a sensitive and funny description of young people in this world that is at a turning point, with its adults more or less lost and afraid. The script looks at weakness in people and hatred from the eye level, aspiring to see beyond prejudice. Stupid Young Heart is fiction, but the nucleus is in the reality in which we live. Our talented young actors lead us into this reality, they recognise the story. It is a great pleasure to work with such brave and skillful people as my actors Jere Ristseppä and Rosa Honkonen. I feel that together we have embarked on a long journey and when we return, none of us will be the same as before."
Vilhunen and Saari have previously collaborated in the short film Do I Have To Take Care of Everything? (2013, Tuffi Films), that received an Oscar nomination in 2014. Vilhunen's debut fiction feature Little Wing (2016, Making Movies) premiered in the Discovery competition at the Toronto International Film Festival and has been nominated for the Nordic Council Film Prize this Autumn.
The film is produced by Tuffi's Elli Toivoniemi and Venla Hellstedt. Stupid Young Heart is supported by the Finnish Film Foundation, Yle, Nordisk Film, The Church Media Foundation, Eurimages, The Netherlands Film Fund, Swedish Film Institute and Creative Europe. Co-producing partners are TMV AB from Sweden and the Dutch company Windmill Film.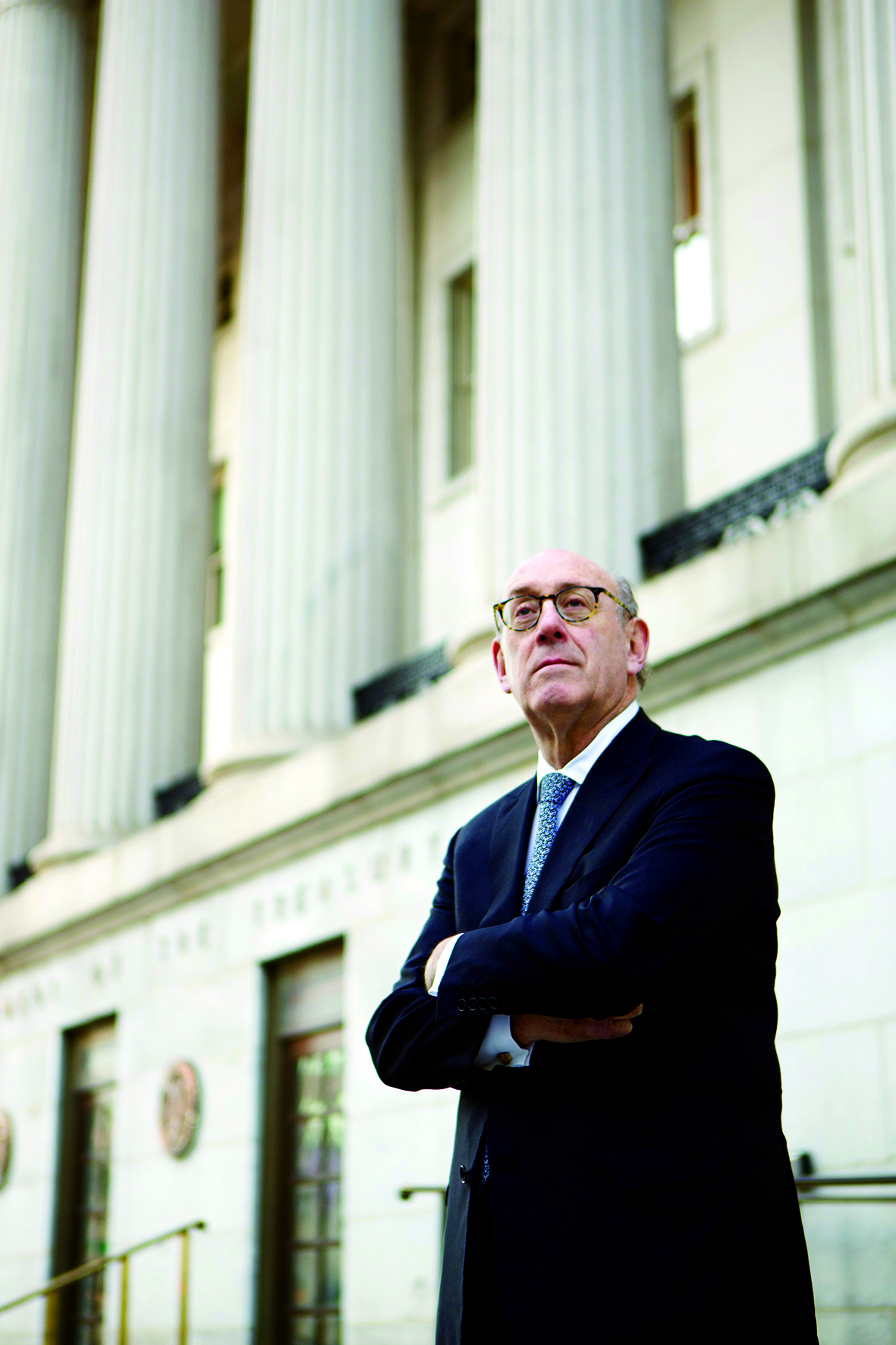 PLAYING GOD is more than just the story of a controversial man who at times seems virtually omnipotent: What happens within our Western system of values when economic interests and people's lives become intertwined through tragedy?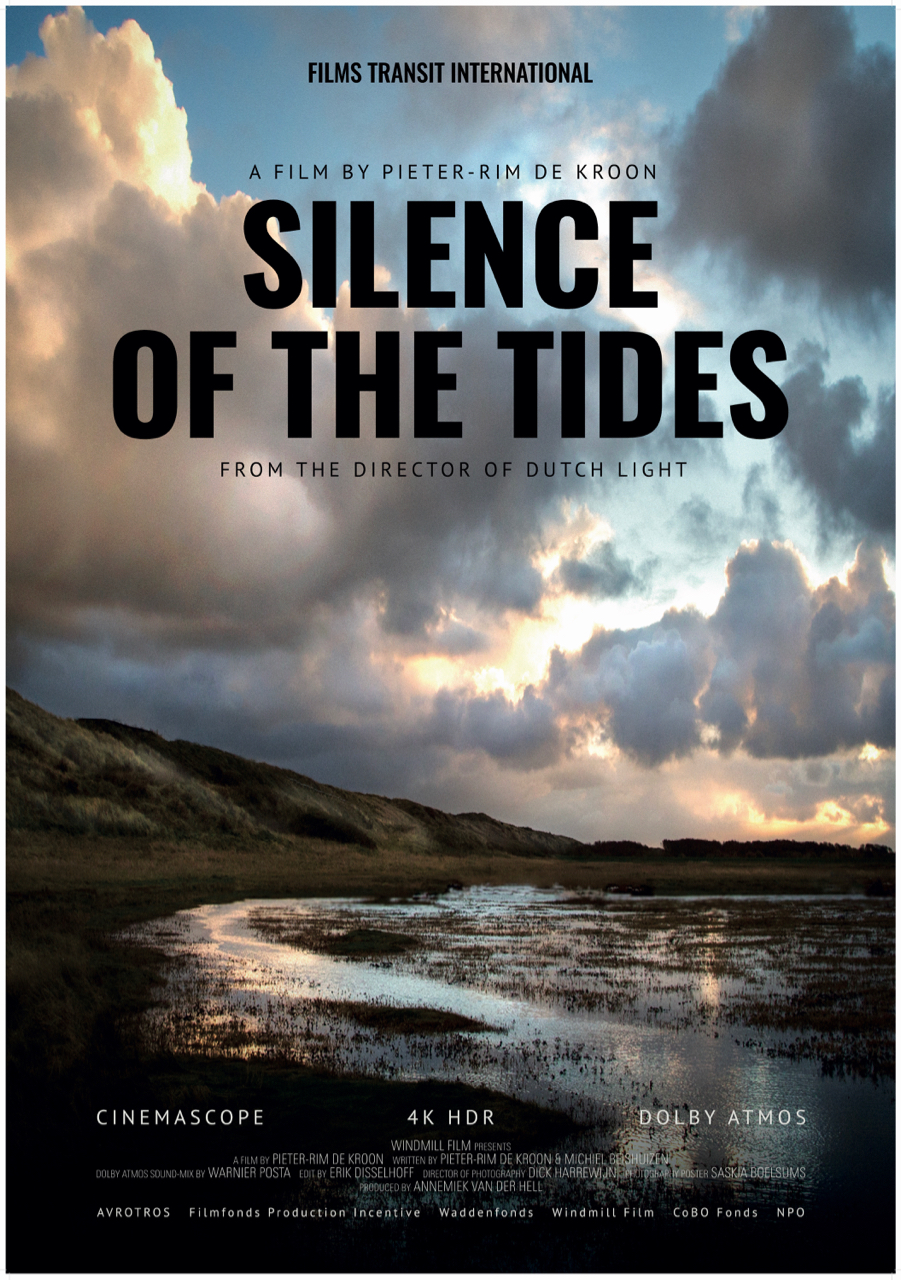 SILENCE OF THE TIDES In Production
SILENCE OF THE TIDES is a feature documentary for international cinema release about the Unesco World Heritage Site, the Wadden Sea, one of the largest wetlands, tidal and coastal systems in the world.
A film about the relation between man and nature.
Directed by Pieter-Rim de Kroon & produced by Windmill Film, Amsterdam.

Lost Daughters – Documentary. Directed by Roy Dames. Broadcast February, 18th 2016 by BNN on NPO3.
For years, Director Roy Dames followed the activities of the Stoploverboys.nu foundation with his camera. The foundation was established to help women who have been victimized by loverboys. The film tells the story of founder Anita de Wit – from her relationship with her daughter Angelique, who is a victim of a loverboy to offering help to those in need. Prodigal daughter(s) / Lost Daughters gives insight in the difficulties faced by the women who are trying to build a new future after their troubled past.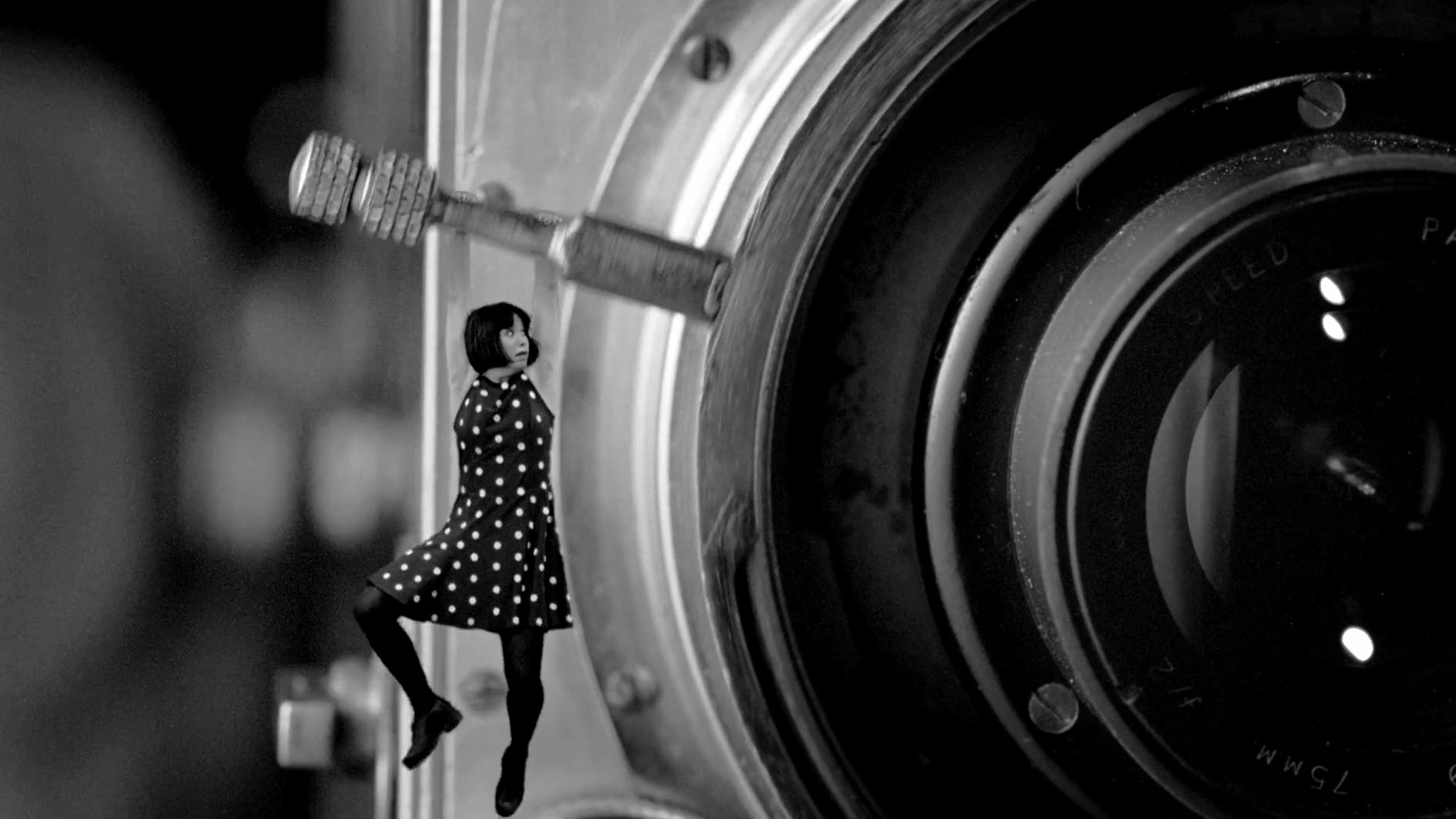 DANCIN' THE CAMERA – Short film. Directed by Pieter Rim de Kroon. Choreography by Marije Nie.
A love story between a tap dancer, a piano player and a 1922 hand cranked motion-picture camera. This short film explores the possibilities of the mechanical camera and analog black-and-white film and plays with the relationship between reality and fiction. In Dancin' The Camera, the camera surpasses the function of a medium, by becoming a character and provides a stage for the story to play out. The choreography tells the story of the dancer, who, while she finds her dreams come true, finds what is real important to her. A tribute to tap dance and the magic of film – a classic and unique combination.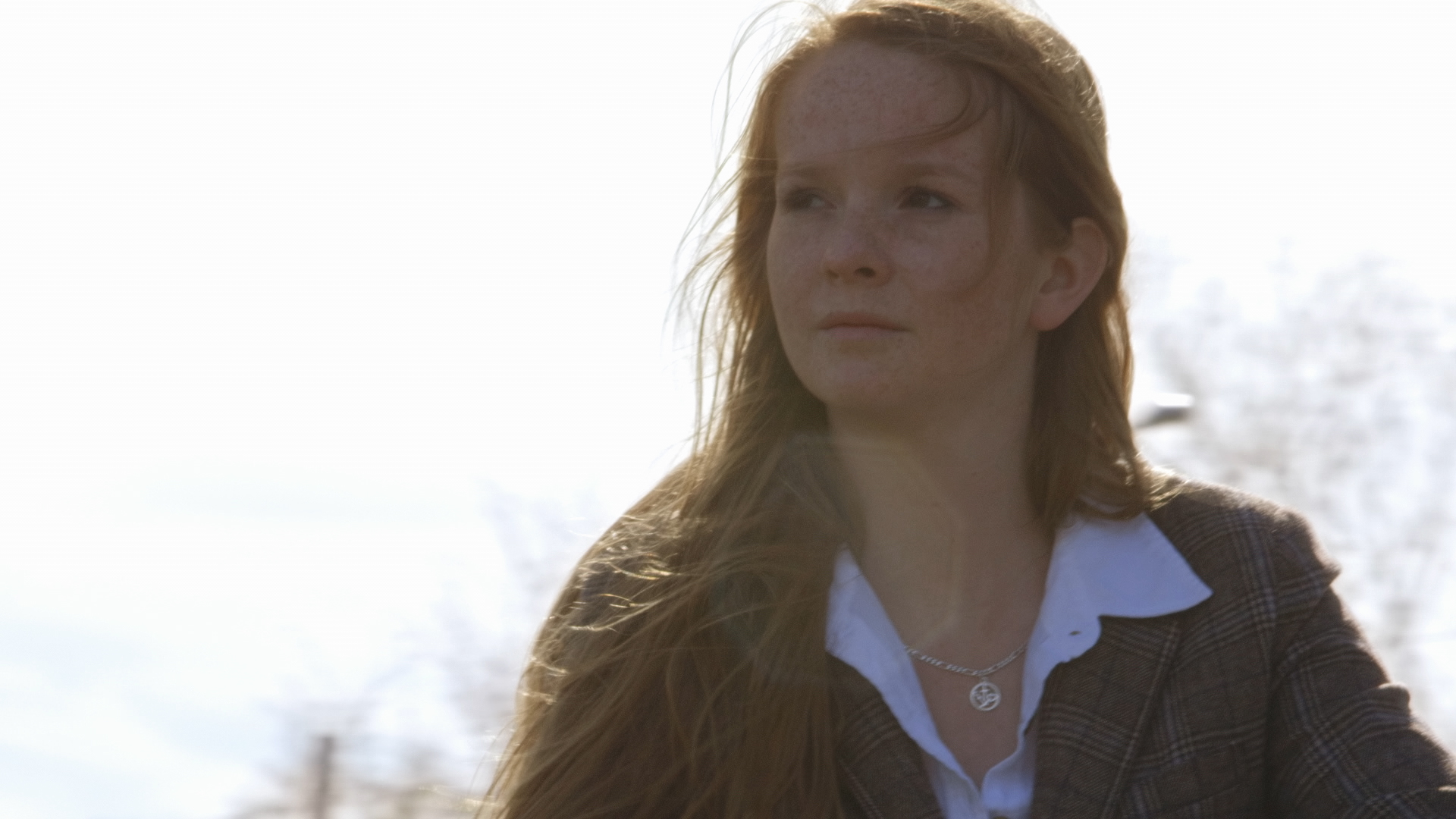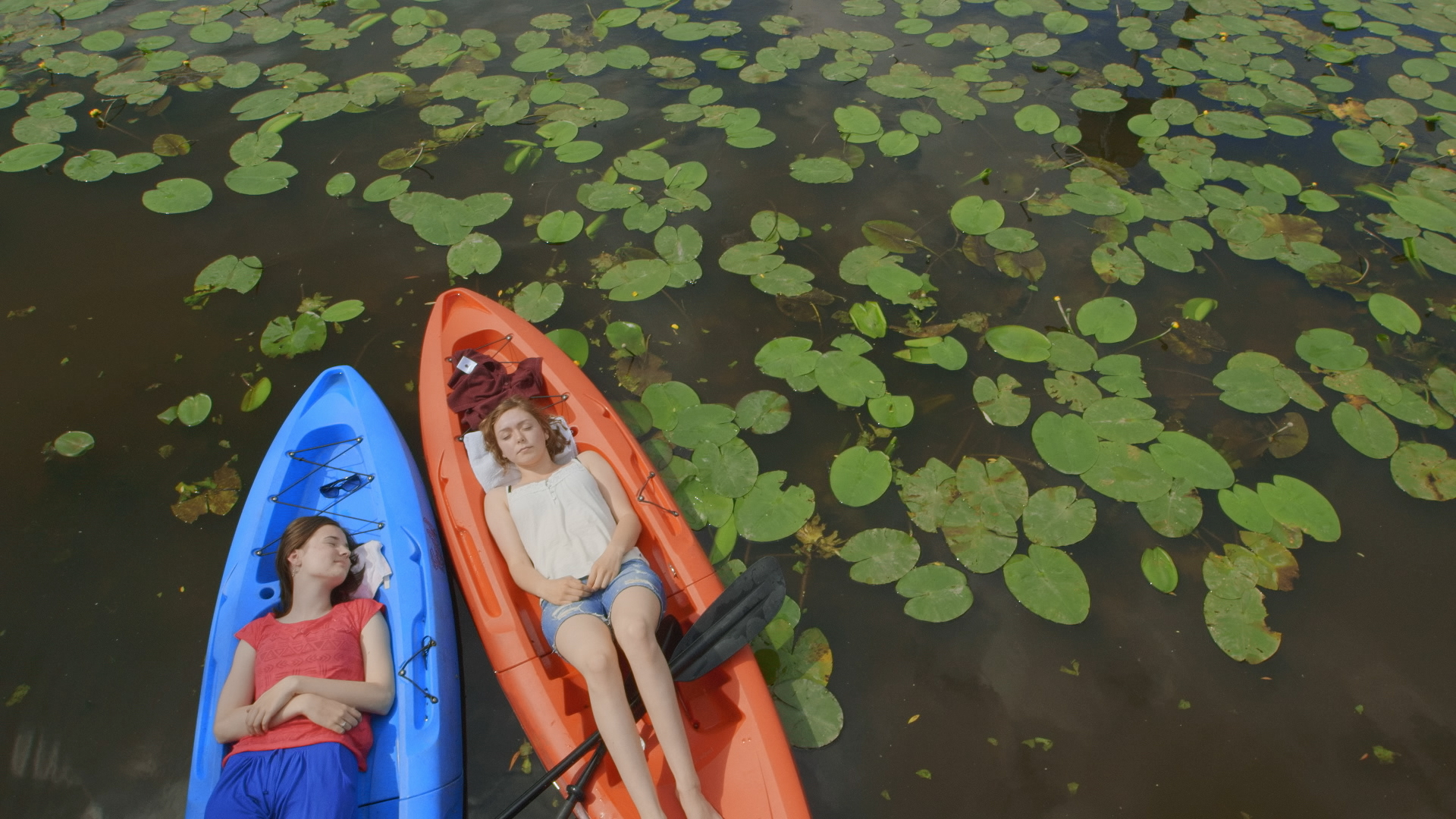 Spring Forward – Teledoc Campus. Directed by Ingrid Kamerling.
Interview Radio 1: February, 18th 2016, 8.30 – 9.30 AM
Interview Jinek (NPO1): February, 19th 2016, 11.00 – 00.00 PM/AM
Broadcast: February, 22th 2016, 00.10 AM (EO)
Spring Forward offers a fascinating look into the changing inner lives of young Orthodox Christians as they leave the safety of high school and fly out into the world. In this film by Ingrid Kamerling, young Orthodox Christians get ready to graduate high school and leave the Dutch Bible Belt. Alone in their rooms, the high schoolers turn to God with their doubts and desires. What will happen when they go off to university and leave the safety of home, school and church? Attending special classes on their transition, they are carefully prepared to stay afloat in a big world full of dangerous ideas. Will they be able to stay on track? Or will they lose their way? Coproduced by EO, Filmfund, CoBO & WINDMILL FILM.
Featured in the PRIX JEUNESEE 2015/2016 Catalogue "Quality in Children's TV Worldwide" May 2016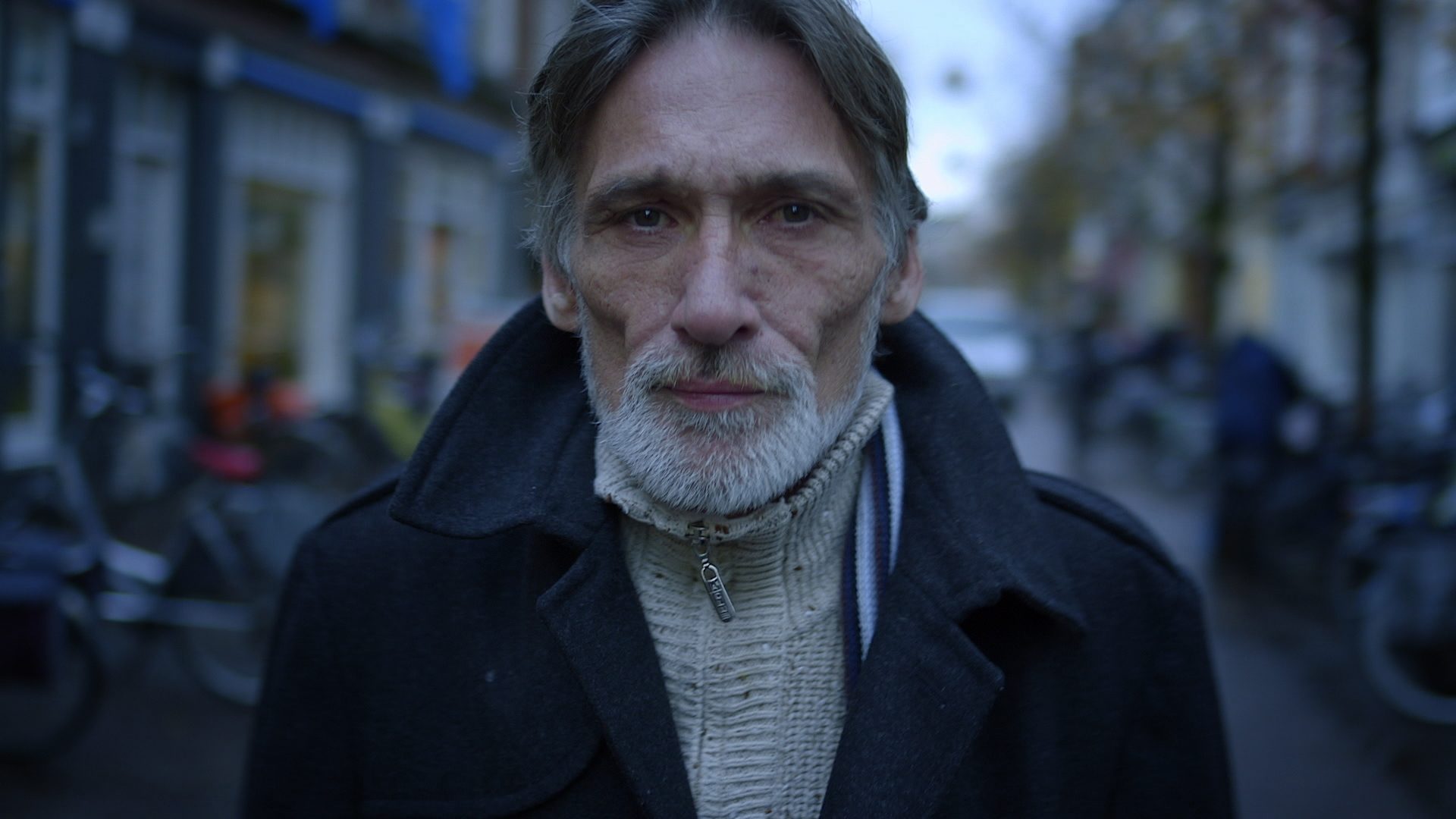 GHOSTS FROM THE PAST – by Walther Grotenhuis en Cinta Forgeer
In solitary confinement of a prison Viggo wonders why he developed from a sensitive little boy into a merciless criminal.He decides to give up his criminal existence for good and dives into his past to avoid making the very same mistakes a second time. Viggo realises that the damage he suffered because of his family might jeopardise his new life. His quest, in which he drags his two sisters, leads to painful confrontations with their past and also with one another. The secrets of their incestuous family and manipulative father are unravelled little by little.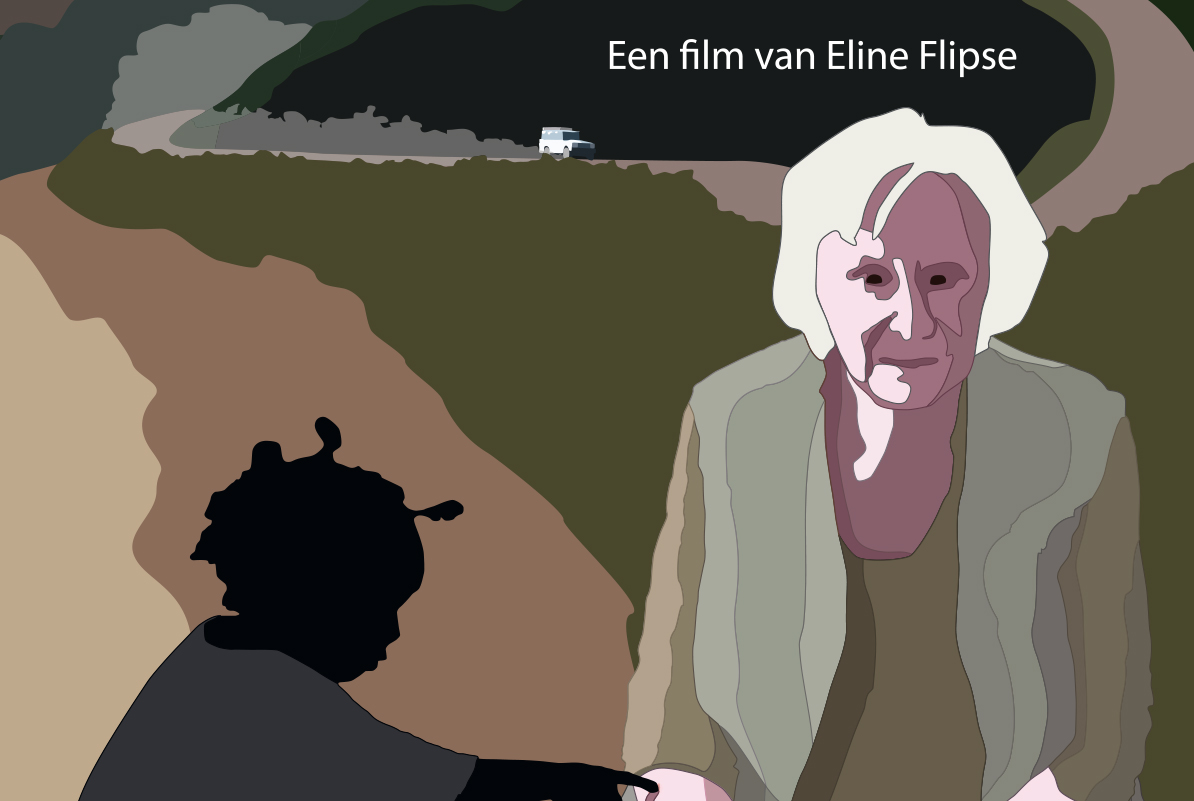 FORENGIE…FORENGIE! – by director Eline Flipse
Helping poor people in Africa is still a noble goal.But is it an easy way to do it all by yourself? And the Africans, are they happen with the white Forengies?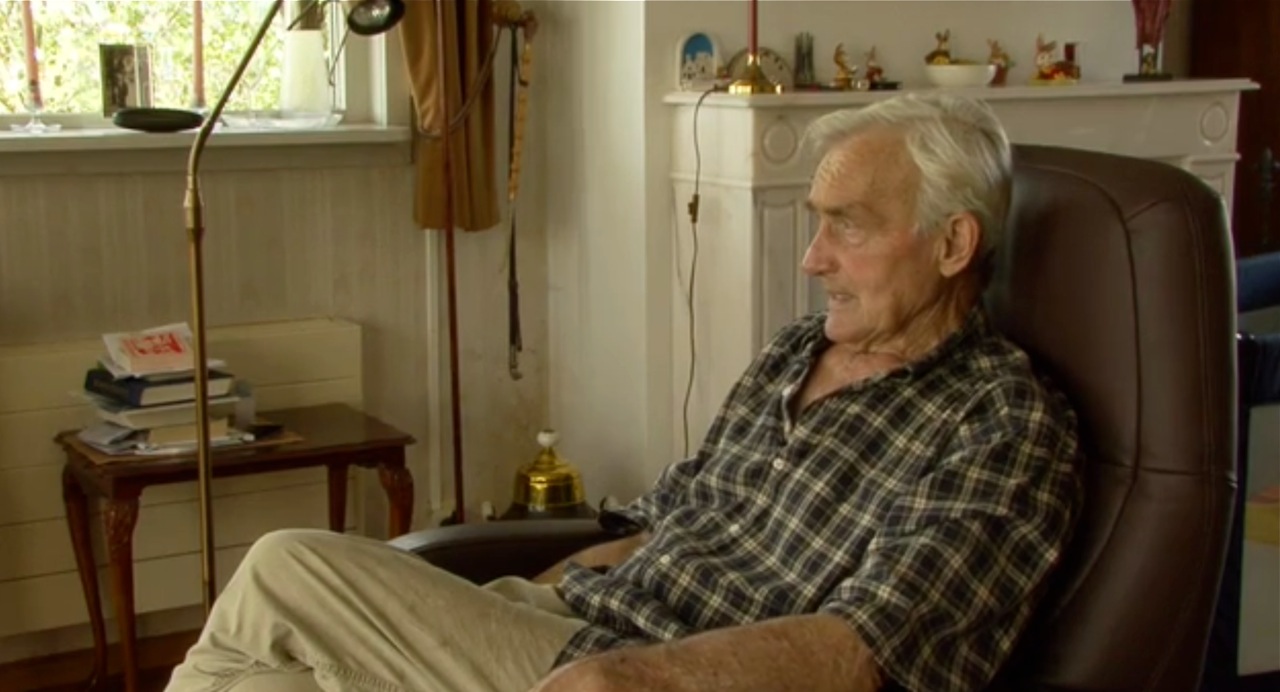 OLD TREES
Faith, hope and love … that is what the close De Haas gardeners' family is all about. But are family ties strong enough to fight together against the threatening expropriation, which the municipality is introducing unrelentingly? A film by Deborah van Dam
Co-production HUMAN & WINDMILL FILM

EVEREST IN PEACE
Een minoritaire coproductie met de Belgische producent BULLIT PROOF CUPID. Korte animatiefilm van Joke van der Steen en Valere Lommel. Gefinancierd door het VAF en het NEDERLANDS FILMFONDS