Everything Will Change
Everything Will Change is een futuristisch documentair sprookje over biodiversiteit, de schoonheid van de natuur en hoe student Ben de wereld red. In het jaar 2051 kijken we terug op het verleden. De film onderzoekt de herinneringen van een vervlogen gouden eeuw: ons prachtige heden. Een wereld waar milioenen planten en dieren leven op een relatief gezonde planeet. Waar de biodiversiteit nog gered kan worden als we ons daar met elkaar bewust van zouden zijn en ons niet alleen focussen op onszelf.
Regisseur: Marten Persiel
Lengte: 90 min
Productie: Flare Film, coproduction with Windmill film
Jaar: 2020
Wereldpremière Zürich Film Festival – Focus Competition
Cast
Noah Saavedra
Jessamine-Bliss Bell
Paul G Raymond
Jacqueline Chan
Vibeke Hastrup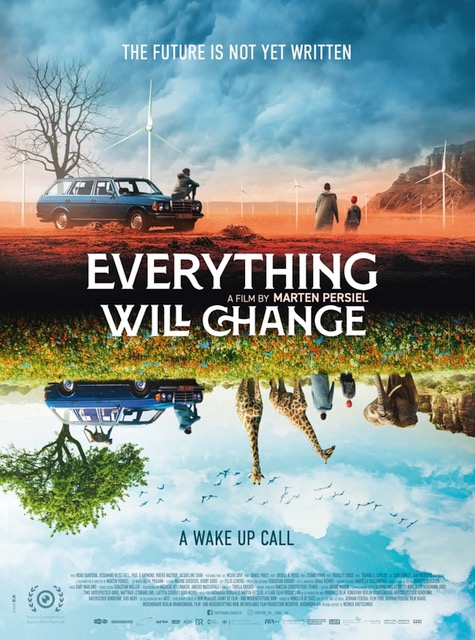 Zurich-Bound Dystopian Road Movie 'Everything Will Change' Debuts Trailer (EXCLUSIVE)
By Leo Barraclough
Marten Persiel's dystopian road movie from the year 2054, "Everything Will Change," has debuted its trailer ahead of its world premiere Friday at the 24th edition of the Zurich Film Festival, where it plays as part of the Focus Competition. TF1 Studio is handling global sales on the film.
The film is set in a dystopian 2054, following the extinction of all wildlife. Three young mavericks go on a journey to find traces of the lost beauty of nature, hoping to discover what happened to their planet. The answer they discover lies in a decade – the 2020s – when a bright future was still possible, but everything changed. "In this unusual road movie, fiction meets scientific fact to explore the most urgent issue of our time: the extinction of wildlife. The future is ours to choose," according to a statement.
The cast includes Noah Saavedra ("Egon Schiele: Death and the Maiden," "Freud" series), Jessamine-Bliss Bell ("Dragonheart," "Trick or Treat"), Paul G. Raymond ("Black Mirror," "The Educatoror"), Wim Wenders and Markus Imhoof. The screenplay is by Persiel and Aisha Prigann. The film is produced by Katharina Bergfeld and Martin Heisler at Flare Film in Berlin; Annemiek van der Hell at The Netherland's Windmill Film is coproducing. Swiss distribution is being handled by Pathé Films.
Persiel previously directed "This Ain't California," which won best film in Berlinale's Perspektive section in 2012.
Zurich's Focus Competition section includes 12 films from Switzerland, Germany and Austria. All entries are either first, second or third directorial works. Zurich runs Sept. 23 to Oct. 3.